Click here for an up-to-date list of himalayan imports >>
Scroll Down and View Our
Treasures from the Himalayas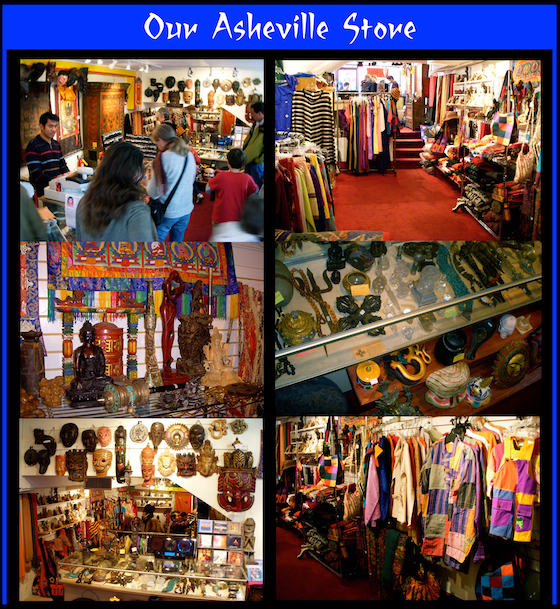 Our downtown shop is filled with everything from Himalayan art, jewelry, furniture, rugs, Buddhist and Hindu statuary and ritual pieces, Himalayan shamanic pieces, Singing Bowls, incense, masks, drums, clothing, malas, books, wall hangings, music, and more. We are the premiere Himalayan import shop in North America, bringing one of a kind pieces from our export company in Kathmandu Valley. Our export company in Nepal has been supplying stores worldwide for decades, and our reputation for quality and price is the foundation of our business.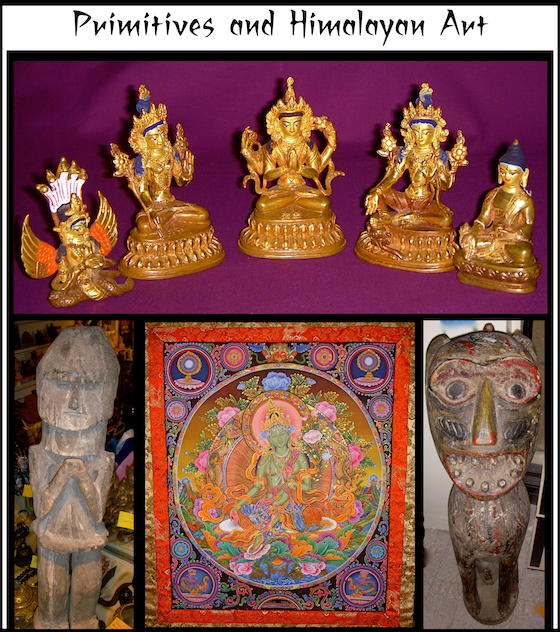 Our selection of statues and Thangkas represents all the deities of the Buddhist and Hindu pantheon. From small to large, the perfect piece for your home or spiritual center. We also stock rare Hindu thangkas from the most respected Newari artists, as well as exquisite Buddhist thangkas from the best Tamang painters in Nepal. Over the years we have supplied artwork and statuary to spiritual centers throughout the USA, including teaching tours by visiting Tibetan Lamas. If your looking for that special piece for your home altar or a unique piece that can set the energy in a room, please consider us first. We also import some of the rarest primitive art carvings, authentic shamanic pieces, and unique indigenous antiques of museum quality.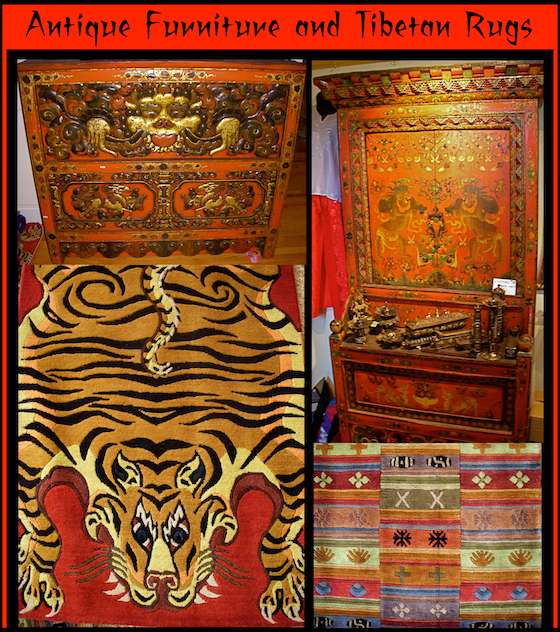 Finding unusual genuine Himalayan furniture pieces is our trademark, and we find some of the rarest Tibetan pieces and ship them direct from Nepal to our Asheville shop. We also stock Tibetan rugs from our small rug factory in Kathmandu. Handmade, high quality pieces in a wide selection of sizes. We also take custom orders in any size.
We have the largest selection of Singing Bowls in North America. Our export company in Nepal ships more Singing Bowls worldwide than any other Kathmandu company. We also supply nearly every internet source for Singing Bowls, and we were the first shop in Nepal to sell Singing Bowls to the public over 4 decades ago. Our wide selection of genuine antiques is unmatched by any store in the world today, and we also stock the highest quality new bowls for the budget conscious consumer. No store in North America can match us for price or quality. We specialize in working with Sound Healers, and putting together harmonic sets. We also stock rare Nepalese Gongs, the highest quality Tingshas, and Bells, including shaman drums and bells.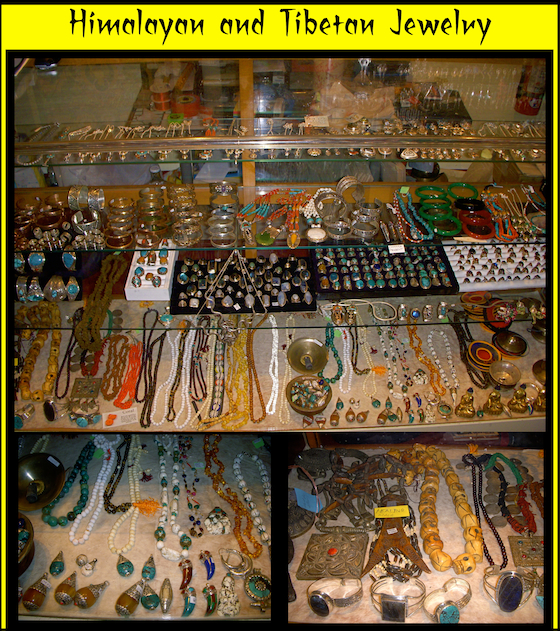 From rings to bracelets, necklaces to earrings, our selection of handmade jewelry with precious and semi-precious stones offers a wide selection for all budgets. You can find rare Tibetan pieces with dZi stones, Himalayan fresh water pearls, and unique tribal pieces from the rich heritages of our Himalayan kingdom.